The 3 Types of Sponsored Ads: Easy Seller's Guide to Advertise on Amazon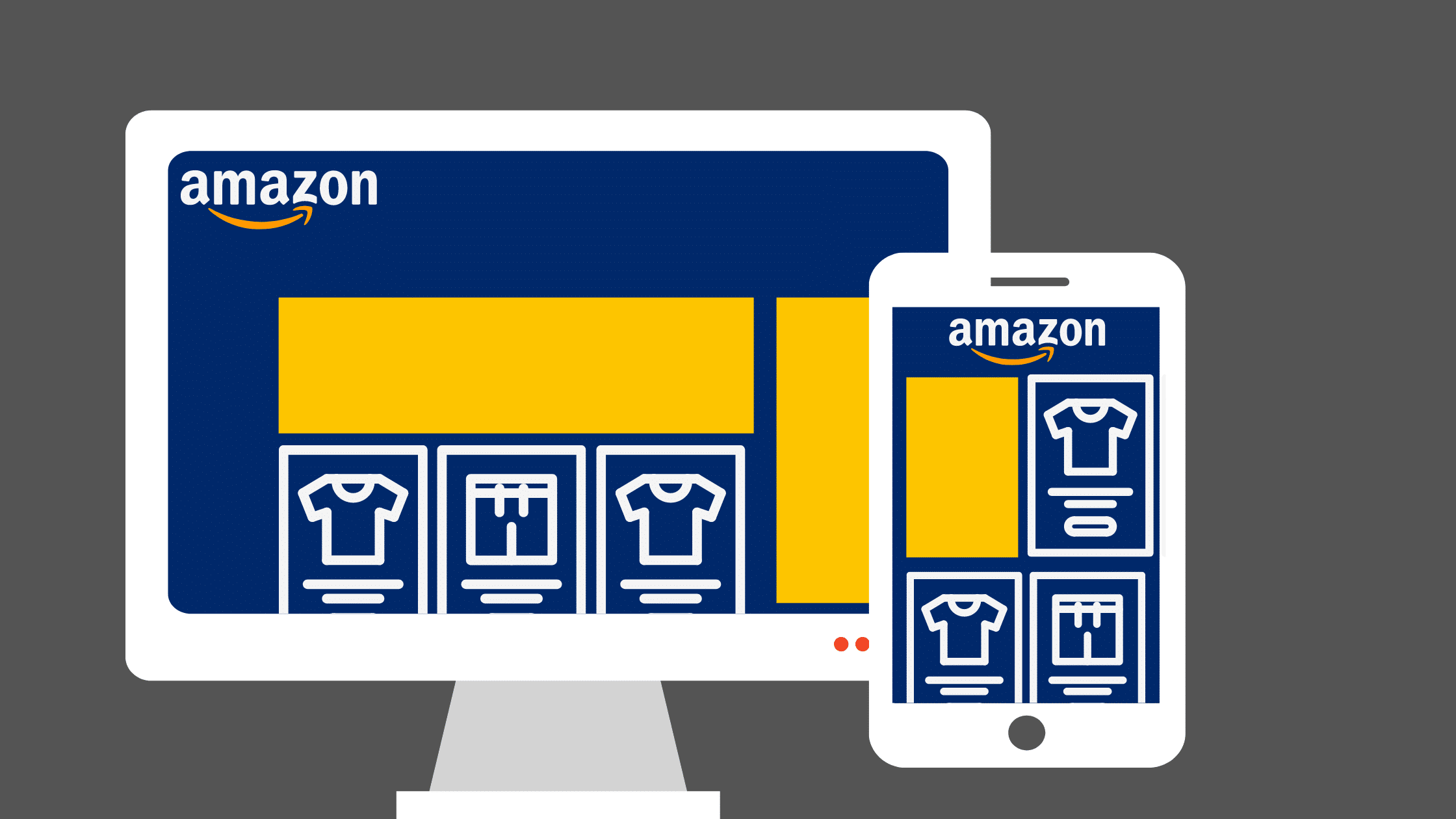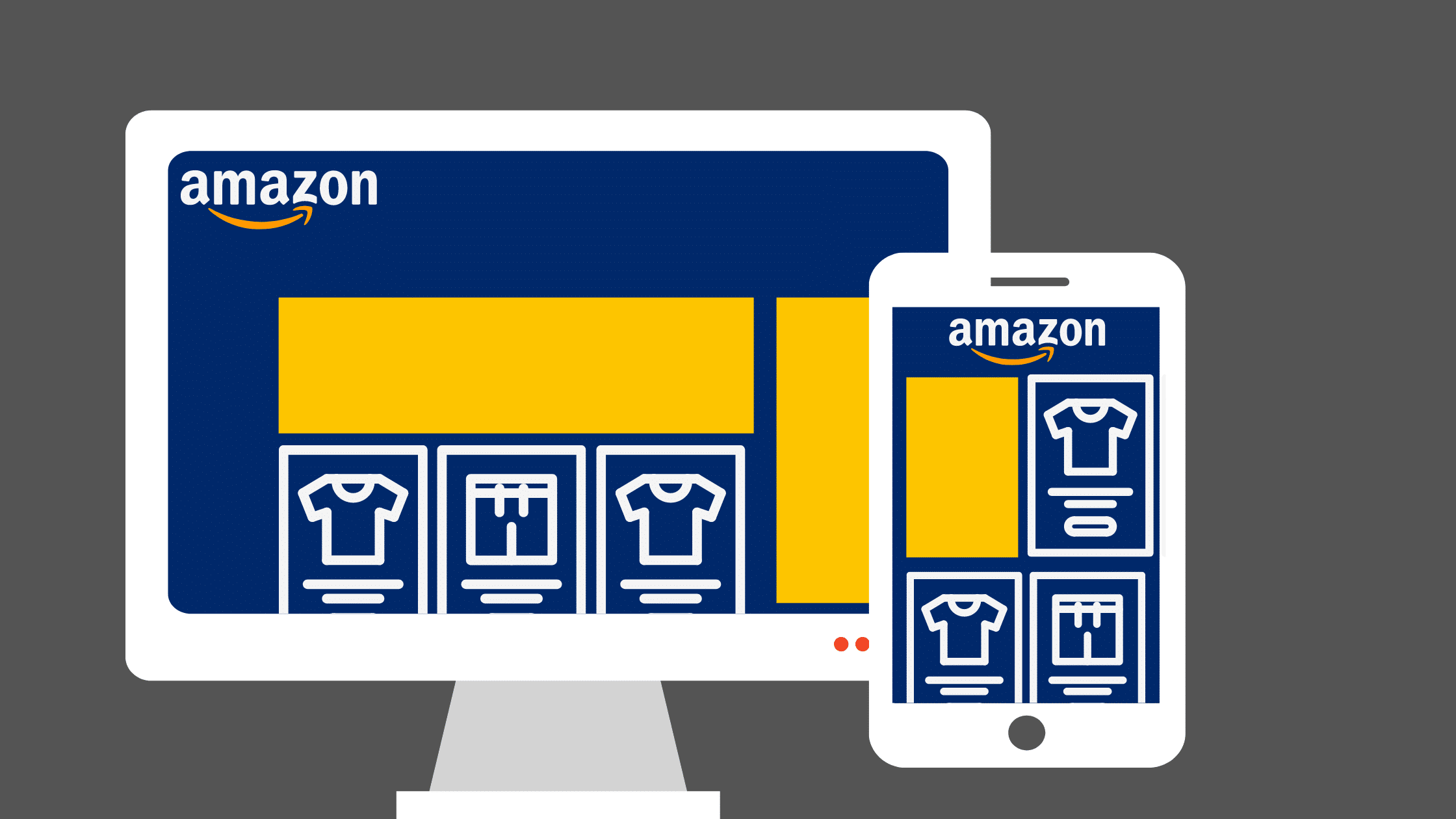 If you're hoping for an easy way to market your store and increase product sales, Amazon ads are one of your best bets. But who can make ads on Amazon, what are the different types, and which type of Amazon ad is best for you? 
This guide will answer all of these questions and more so you can start advertising on Amazon and get more customers clicking 'Add to Cart'.
Why should I advertise on Amazon?
 
The benefits of advertising on Amazon are threefold: 
It's easy.

Unlike Facebook or Google, making an effective Amazon ad is straightforward. For example, a lot of attention to detail on ad copy and images is needed to make a Facebook campaign successful. In comparison, Amazon sellers have found that they can create ads with their existing product photos and listings content and still see a great ROI.
It's direct.

Facebook and Google ad targeting options, though precise, are educated guesses based on peoples' interests. Amazon's audiences have their credit cards ready to go, and Amazon knows exactly what they like to buy. Don't underestimate the power of the consumer data Amazon can provide advertisers: You can even add the ASINs of your competitors as a targeting option, allowing you to broadcast your better deal to shoppers who bought or showed interest in their product. Your ad can even be displayed as they're about to buy the competitor's product – that's some direct advertising!
It's profitable.

A lot of factors go into the outcome of an ad campaign, but Amazon on average

delivers the most bang for your buck

. The cost-per-click (CPC) of Amazon ads are usually lower, they require less time to set up, and they have higher conversion rates. All of this results in more sales, revenue, and a better ROI compared to advertising on other platforms.     
Who can advertise on Amazon?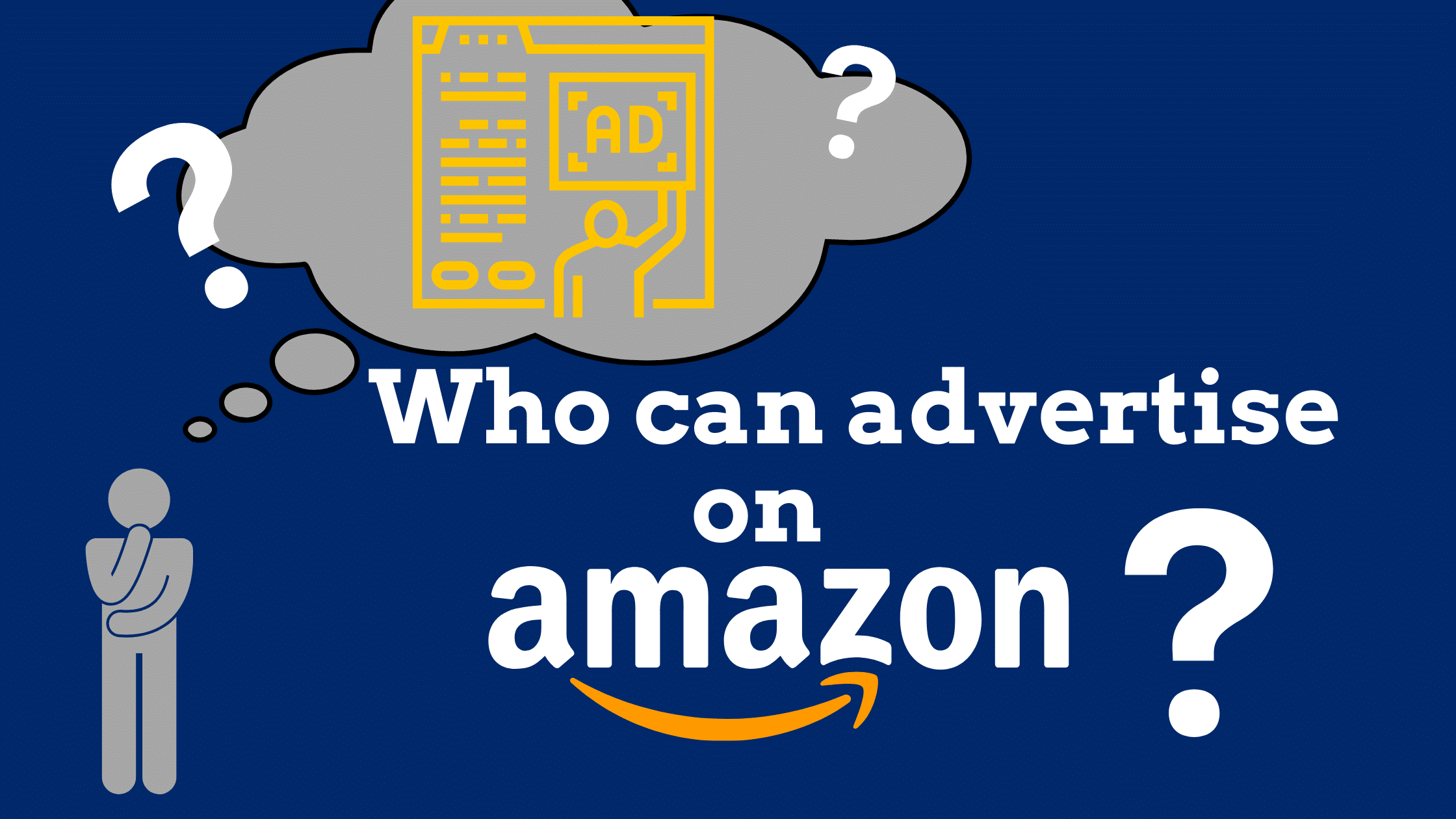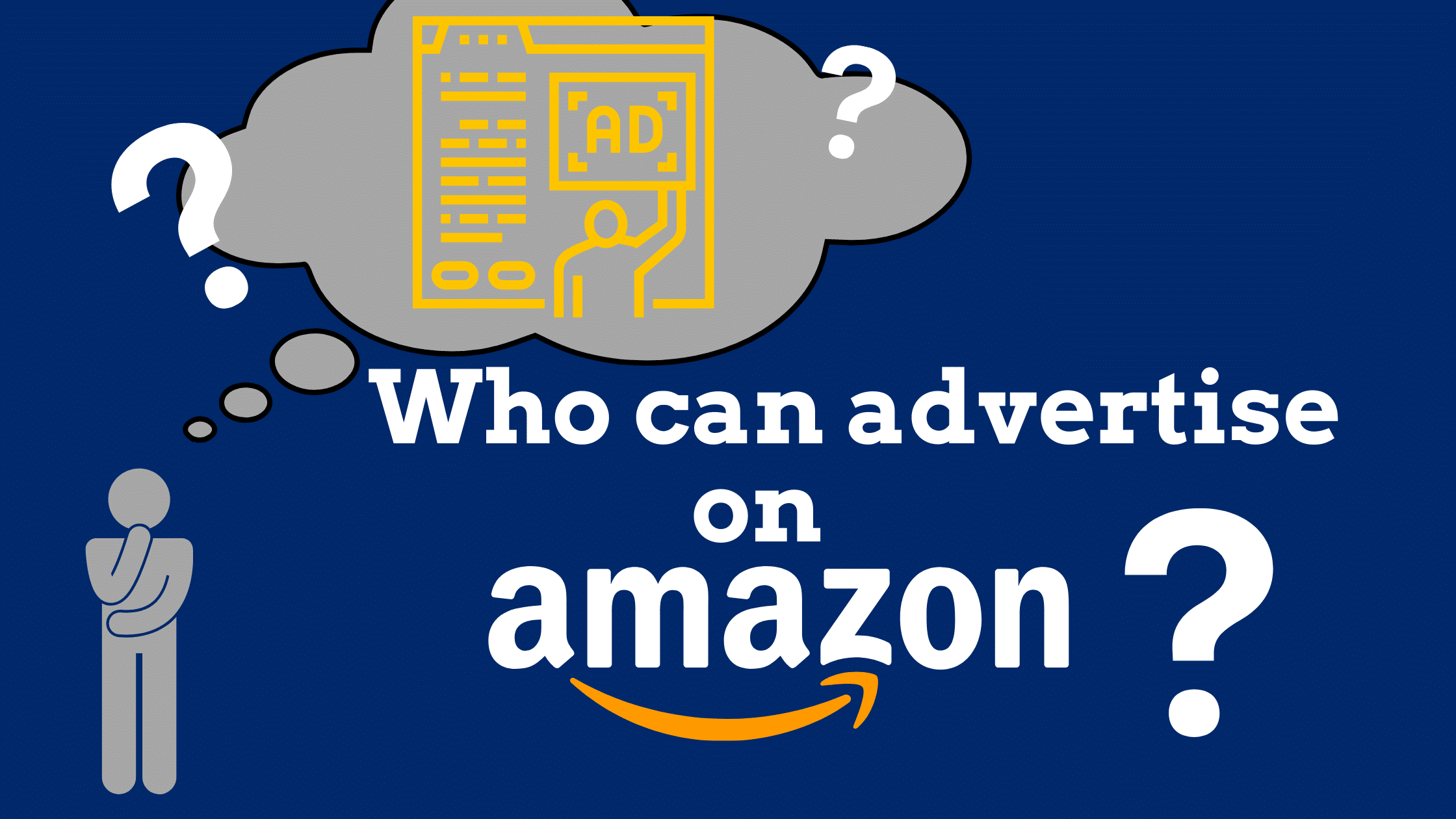 For Sponsored Product, Sponsored Brand, and Display advertisements: 
Those who have a seller account

Those who have a vendor account

Note: You may have read of a loophole for stores off Amazon called Vendor Express. This is no longer true because the Vendor Express Program

shut down in May of 2018

.
Unfortunately, this means businesses with no presence on Amazon cannot utilize its ad services. However, many that have their own website or primarily sell off Amazon still find having a seller account beneficial for business, so becoming a seller on Amazon is worth considering.    
There is also the Amazon DSP (Demand-Side Platform), which is accessible to companies both on and off Amazon. These are video, audio, and display ads that can either be placed on Amazon or on affiliate platforms like Kindle or Twitch.
Setting up DSP ad campaigns requires programmatic advertising experience or an Amazon advertising agency, as they are more technical and complicated (take a look at all of the Amazon DSP ad targeting options, for example) and typically require 5-digit ad budgets.
In this article, we are focusing on the 3 main ad formats for Amazon:
Sponsored Product Ads
Sponsored Brands Ads (previously called Headline Search Ads)
Sponsored Display Ads (previously called Product Display Ads)
There's far more to know about these Amazon ad types besides the simple definitions above, though — each has different purposes, placements, costs, pros and cons, and so on. We'll go through everything to know about each ad format, and use this information to discover which ad type is best for your next campaign.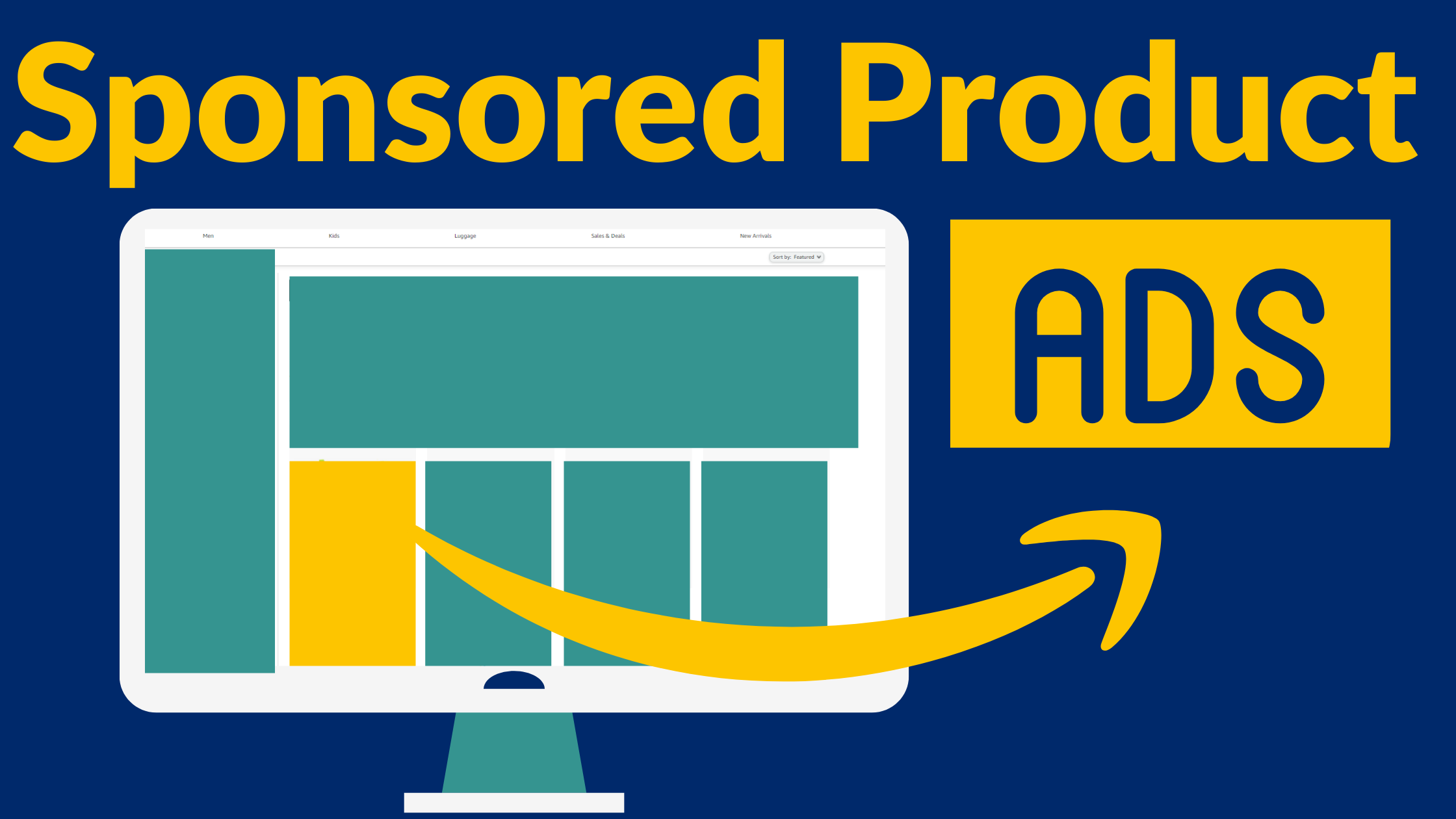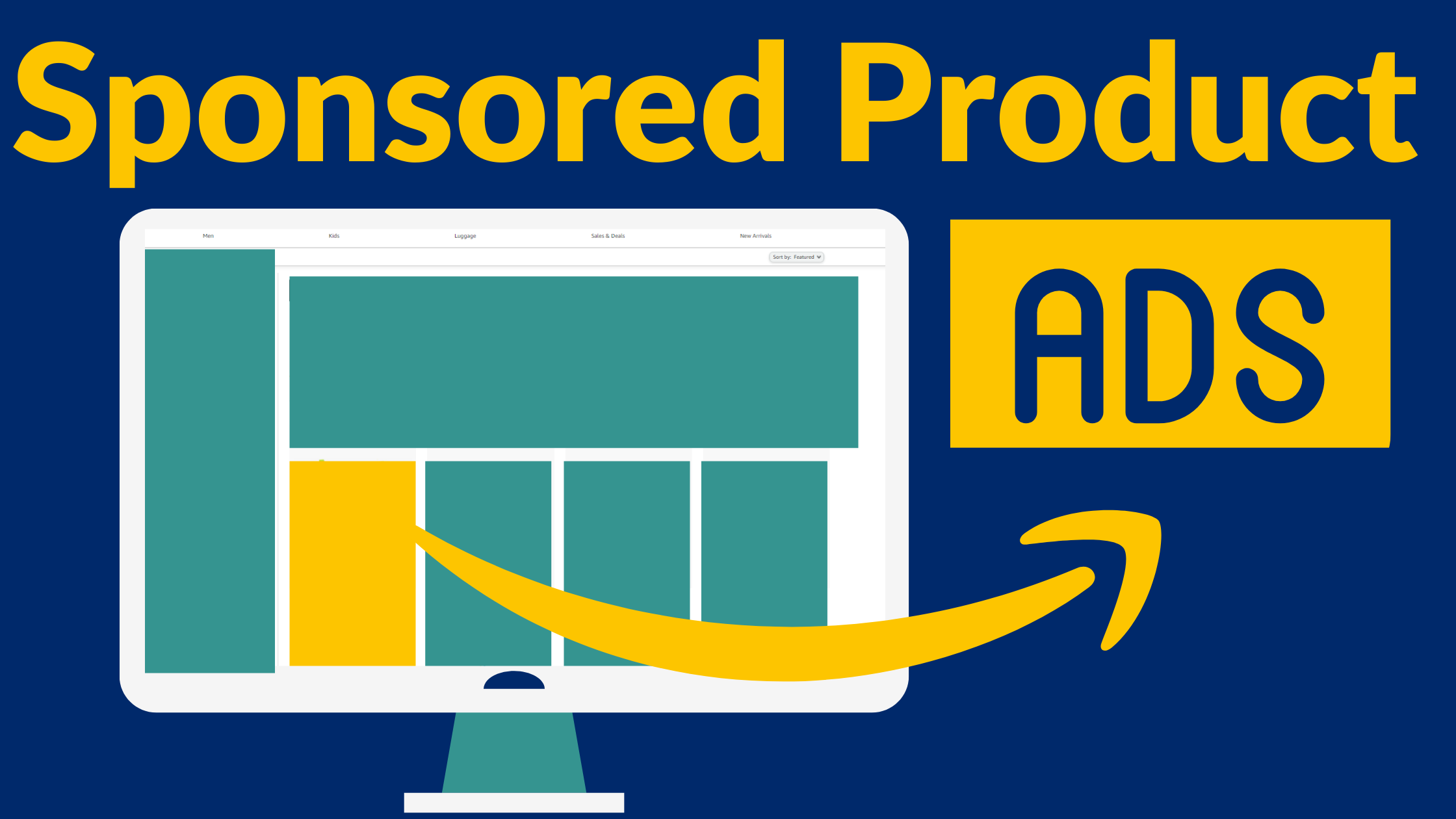 What are Sponsored Products Ads?
Sponsored Products Ads feature a single product from your Amazon store. Once a user clicks on your ad, they will be directed to your featured product's details page. They are PPC (price per click) ads, meaning you are charged only when someone clicks on your ad. Targeting options are based on keywords and ASINs, which you can enter manually or have the platform's advanced algorithms determine automatically. 
Sponsored Products Ads lets your product get ahead of the competition and receive more exposure from shoppers, especially if your product is new, lacks reviews, or is in a saturated category. Strategically, they're also a great method of gathering data if you don't have much to start with. 
For example, if you need to do some keyword harvesting, you can create a Sponsored Products Ad campaign and select the automatic targeting option. Amazon's algorithms will outline the keywords it determined as most relevant for your product, which you can then use for your product listing and for future ad campaigns.  
Where are Sponsored Products Ads placed?
Your ad can appear above or below search results pages or on product detail pages of competitors according to the keywords you use for the campaign. 
How much do they cost?
Technically, your ad spend can be just $1 per day. The "ideal" budget depends on your category, product, keywords, and your advertising goals. Your bidding price determines how quickly your budget is spent and the likelihood you'll outbid competitors for ad placements, so your budget should consider your bid costs and how long you want the campaign to run. 
When Should You Use Sponsored Products Ads on Amazon?
If your product needs more exposure. Maybe your product listing on Amazon is new, is in a competitive category, or it's ranking low on search results and you don't know why. Not only will a Sponsored Products Ad boost your listing ahead of the competition while it's running, but you can use the data reports Amazon provides to improve your listing's organic search rankings as well.
If you've never made an Amazon ad before. A Sponsored Products Ad using automated targeting and nothing more than the photos/copy of your product listing can have a great ROI, even if your campaign budget is small. This makes it the perfect ad to start with if you're trying to advertise on Amazon for the first time.   
If you want to do keyword research. Use this ad format to try out keywords manually or for keywords harvesting. Though Sponsored Brands Ads also are keyword-targeted, Sponsored Products Ads are especially useful because they focus on a specific product.
If you're a Kindle Direct Publisher or bookseller. This should be your go-to Amazon ad format if you're an author or publisher. Sponsored Products Ads will sell your product for you effortlessly – you don't even need to bother with ad copy for your ad to increase sales and revenue.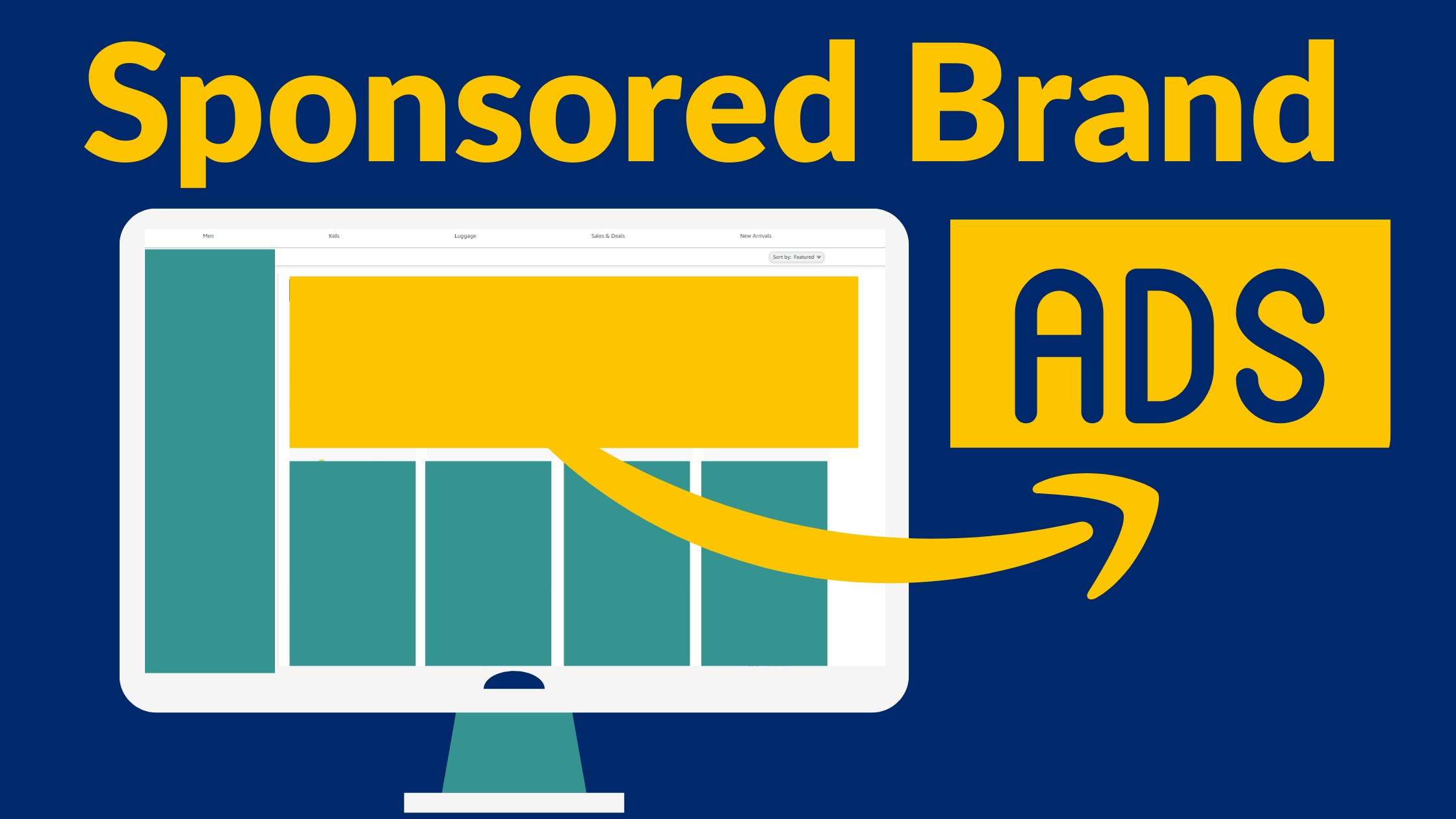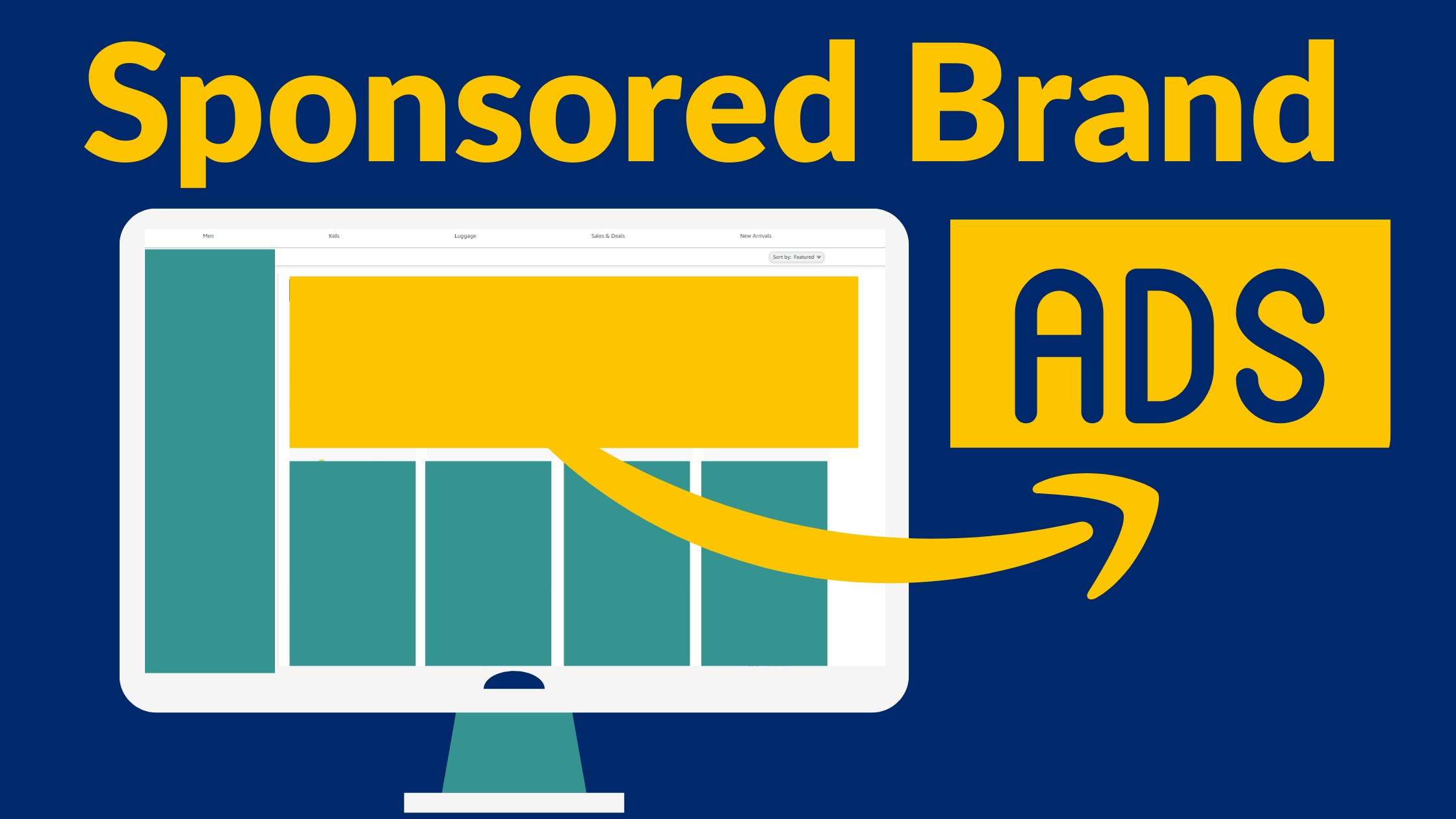 What are Sponsored Brands Ads?
Similar to Sponsored Products Ads, these are PPC ads that use keywords and ASINs to target audiences. The main difference is that Sponsored Brands Ads feature your store and up to 3 products to highlight instead of a single product.
Strategically, this Amazon ad type can help achieve different objectives than Sponsored Products Ads, which are mostly meant to increase sales. For example, they can help meet KPIs if your main marketing goal is to increase brand awareness. Sponsored Brands Ads also have a larger variety of ad formats to accommodate the larger quantity of photos and creatives needed for them, such as the carousel format or Amazon Store Spotlight. 
Sponsored Brands Ads also carry greater risk and reward. The best-performing Sponsored Brands Ads have higher click-through rates than the best-performing Sponsored Products Ads but have a lower click-through rate on average. In other words, the best Sponsored Brands Ads perform better, but this ad type is not as forgiving towards average-quality campaigns. 
Where are Sponsored Brands ads placed?
Sponsored Brands Ads also appear on search results pages and product details pages. The key difference in their placement compared to Sponsored Products ads is that they can appear within search results for mobile users. Their larger format makes them look remarkably different from Sponsored Products Ads from the perspective of the viewer, especially when at the top of the search results page.
How much do they cost?
The minimum cost for Sponsored Brands Ads is also $1 per day (technically, as this is the minimum ad spend required). Just like with Sponsored Brands Ads, the ideal budget varies from seller to seller, so you should consider your bidding price, how long your ad will run, your advertising goals, etc.
When should you use Amazon Sponsored Brands Ads?
If you're a new Amazon seller. Sponsored Brands Ads are a great way to put your store in the spotlight to relevant customers without having to wait. This is especially true for brands that are not new themselves but are new to Amazon – the added conveniences for Amazon shoppers like prime delivery could be the final push for previously interested shoppers to make a purchase, so it's important to make them aware of this new option.
If you have several new products or a family of products. For example, a skincare brand would benefit from using a Sponsored Brands Ad because shoppers tend to buy multiple products to cover their skincare routine. 
If your main objective is to increase brand awareness. Sponsored Brands Ads will increase your sales, but they're much more effective at increasing brand awareness compared to Sponsored Products Ads.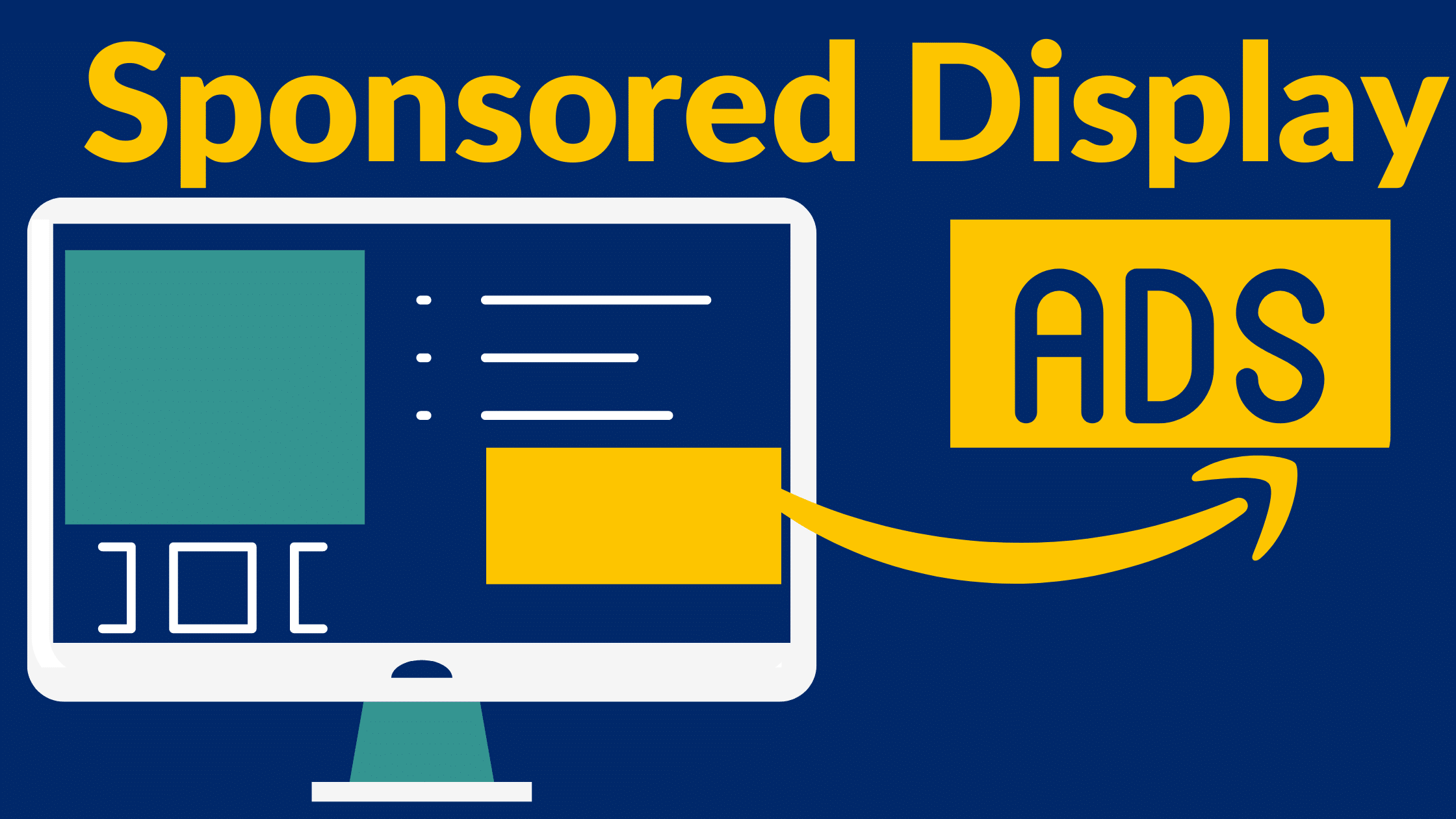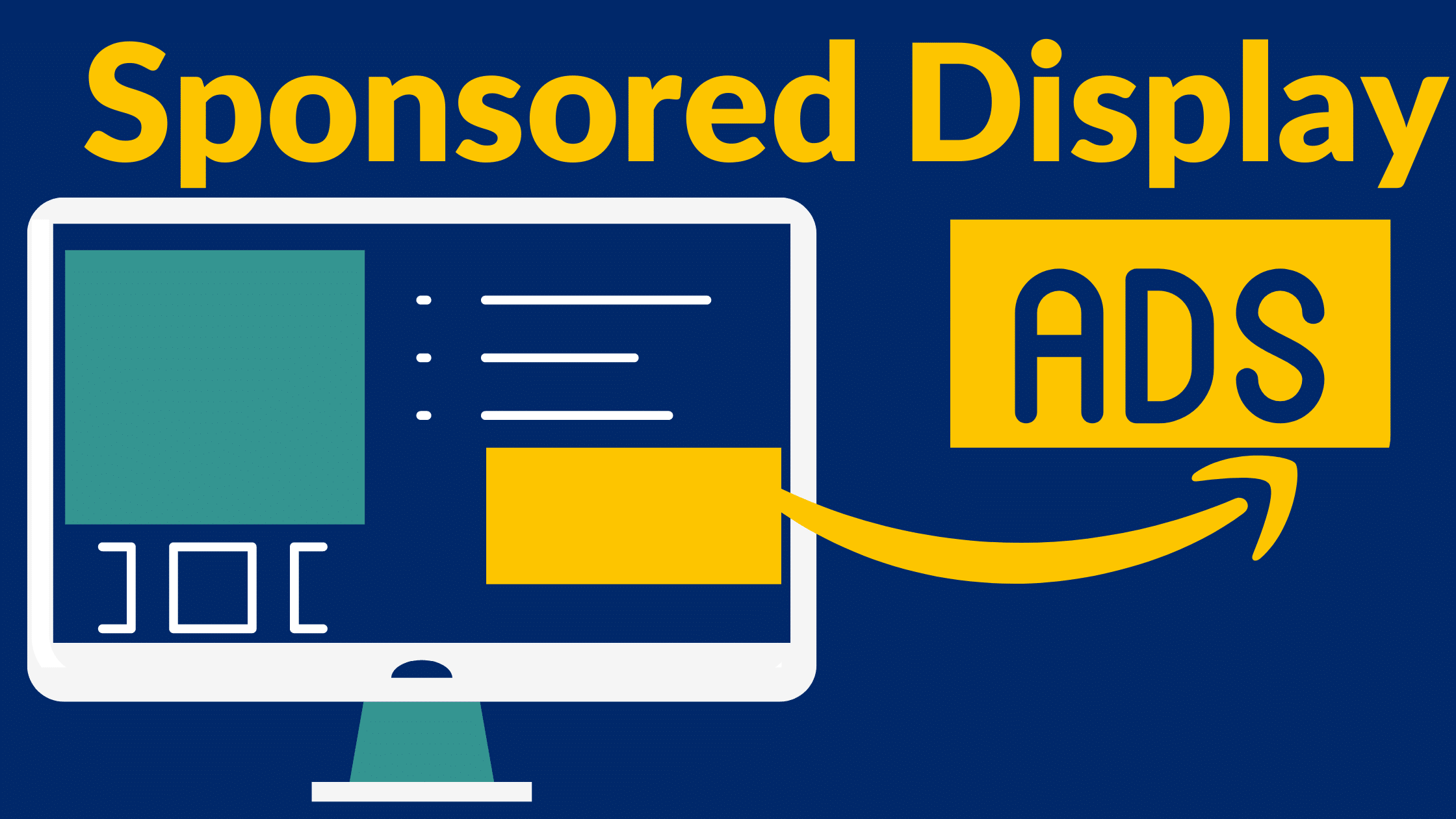 What are Amazon Sponsored Display Ads?
Previously known as Product Display Ads, Sponsored Display is a remarkably different type of Amazon ad compared to our previous two. Its appearance doesn't look incredibly different, but its purpose and targeting method are completely different from Sponsored Products and Brands Ads.
Sponsored Display Ads are Amazon's retargeting solution for sellers. They're meant to be shown to people who've purchased similar products like yours, have shown interest in products similar to yours, and people who have purchased your products. 
If you're itching to make the most of Amazon's incredible consumer data to boost your sales, this is the type of ad for you. Unlike Sponsored Brands or Sponsored Products Ads, Sponsored Display Ads use interest-based targeting and demographics data to find the right audiences for you. There are 3 options available:
Views Remarketing will target audiences who have viewed your products but did not make a purchase within the last 30 days, or who have viewed product pages that meet your criteria.  
Search Remarketing is the only option that technically involves keywords because it targets audiences who searched for terms related to your products.
Purchase Remarketing allows you to target previous customers.
These 3 options provide many more strategy possibilities depending on what you advertise. For example, you could make a Sponsored Display Ad using purchase remarketing if your product is nondurable, like lotion or vitamins, or you could advertise a different product the buyer purchased using the same options. 
Where are Amazon Sponsored Display Ads placed?
Sponsored Display ads can show up on customer reviews pages, in the sidebar at the top of offer listings, on product details pages, and even on other sites. You read that correctly – if Amazon's algorithms determine they've found your audience on one of Amazon's affiliate platforms (Kindle, Twitch, etc.) your Sponsored Display Ad could appear, typically in a banner format.
How much do they cost? 
There is no minimum budget required for Sponsored Display Ads. They're PPC ads like Sponsored Product and Sponsored Brands Ads, so you should budget your ads according to your bidding price, how long you want the campaign to run, your advertising budget, and so on. However, Sponsored Display Ads will give you an estimate of how many people your ad will reach as you're setting up your campaign, which you can use to determine what your optimal budget should be.
When should you use Sponsored Display Ads?
If your product is consumable. For products that require repurchasing, like body wash or candles.
If you want to target competitors. Sponsored Display Ads allow you to place your product right on the page of your direct competitors. This is especially useful if your product is a better deal.
If your goal is reach and exposure. By targeting based on user activity, Sponsored Display Ads are great for brand awareness and to boost new product listings. You can find new audiences you may have been missing via keyword targeting, or niche audiences that are interested in your product.
Comments
comments